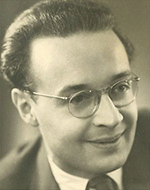 1953: Founded by Walter Kral through a series of compensation transactions across Eastern Europe and Asia.
Kral never owned a truck fleet and chose to outsource shipping long before that became a business imperative in Europe. He focussed on:
Purchasing, quality inspection, heeding customer feedback, delivering on time. Soon, Compensa was an established firm in the marketplace.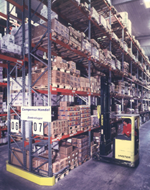 In the mid-1980s, Compensa started buying bearings from China, which later became the most important sourcing market.
1987: Christine und Walter Brandstaetter started working for Compensa, daughter and son-in-law of Kral. Walter Brandstaetter took over as general manager in 1999.
2000s: Josef Frank started working for Compensa. He helped expand the special bearings and hardware business and increased quality inspection capacity.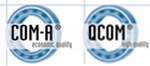 Compensa defined quality standards that are still in place today with its own brands "COM-A – Economic Quality" und "Q-COM – High Quality".
2009: Walter Brandstaetter passed away unexpectedly. His wife Christine Brandstaetter took over during the world financial crisis.
2012: Compensa started doing its own quality inspections at its supplier factories in China.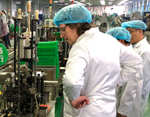 2013: Compensa started to work with HCH as its sole supplier of premium grade bearings. HCH (Ningbo Huanchi Bearing Group) liked our distribution network and our expertise in bearings. We liked them back for their manufacturing prowess and can-do mentality.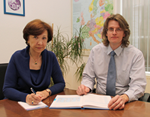 2015: Christine Brandstaetter handed over her reign to then technical director Josef Frank, the designer and mechanical solutions mastermind who ever since has been boosting the special bearings business. He also modernized our IT systems.
2020: Compensa launched its new Website and online store to continue giving great service to customers old and new.